Movie Review
Spiderwick Chronicles
Their World Is Closer Than You Think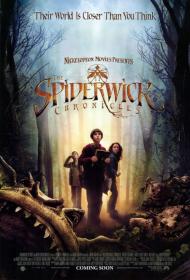 US Release Date: 02-15-2008
Directed by: Mark Waters
Starring
▸
▾
Freddie Highmore

,

as

Jared Grace / Simon Grace
Mary-Louise Parker

,

as

Helen Grace
Nick Nolte

,

as

Mulgarath
Sarah Bolger

,

as

Mallory Grace
Andrew McCarthy

,

as

Richard Grace
Joan Plowright

,

as

Aunt Lucinda Spiderwick
David Strathairn

,

as

Arthur Spiderwick
Seth Rogen

,

as

Hogsqueal (voice)
Martin Short

as

Thimbletack (voice)

Reviewed on:
November 8th, 2008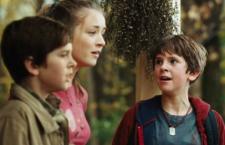 With the success of the Harry Potter movies, Hollywood looked eagerly for other young adult book series to put on film. They tried with A Series of Unfortunate Events. Even though it starred box office mega star Jim Carey, it still failed to find a large audience. The Spiderwick Chronicles excited even fewer people.
A newly separated woman and her three children; teenager Mallory, and younger twin sons Simon and Jared, move into a large lonely house in the woods owned by a distant relative, who now lives in a sanitarium. Jared, supposedly the naughty one, finds a secret room and a book that has a warning on it not to open and read it. Of course he does and goblins in the surrounding woods soon kidnap his brother and attack the house in order to get the book for its supposed secrets.
The Spiderwick Chronicles sounds like a good book series, and movie, as it is full of mystery and magic, adventure and action. The problem though, is that children of divorce are so common place that it is not enough to cause empathy for them. Jared takes his parents separation harder than his siblings. Other than a slightly disturbing, yet therapeutic, scene of Jared stabbing a goblin disguised as his father, there is no emotional arc to the story. A confusing side plot involving their aunt getting to see her long gone father is supposed to pull at our hearts, but it fails as it is far to preposterous and confusing to mean anything.
I enjoy the fact that I now occasionally get introduced to films that my son has read the books these movies are based on. Books have an established audience and Hollywood obviously guesses that fans of the books will make the movie a hit. It worked for the Harry Potter series as it appeals to adults as well as kids. What Hollywood failed to realize is that books like The Spiderwick Chronicles have a very short life span. It only appealed to kids. The books original audience has already outgrown it.
Photos © Copyright Paramount Pictures (2008)