Movie Review
Shiloh
The story of a boy who risks everything to save his best friend.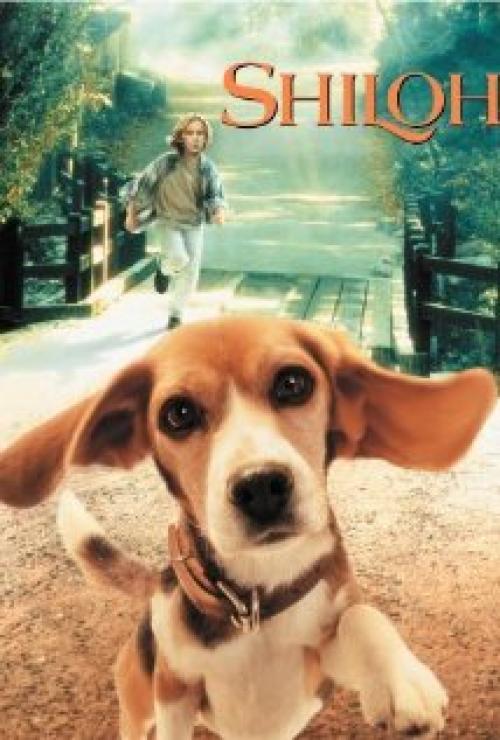 US Release Date: 04-25-1997
Directed by: Dale Rosenbloom
Starring
▸
▾
Scott Wilson

,

as

Judd Travers
Blake Heron

,

as

Marty Preston
Bonnie Bartlett

,

as

Mrs. Wallace
Rod Steiger

,

as

Doc Wallace
J. Madison Wright

,

as

Sam Wallace
Ann Dowd

,

as

Louise Preston
Michael Moriarty

,

as

Ray Preston
Shira Roth

,

as

Dara Lynn Preston
Tori Wright

,

as

Becky Preston
Montrose Hagins

,

as

Mrs. McCallister
Rachel Winfree

,

as

Sue
Amzie Strickland

,

as

Mrs. Young
Frannie The Dog

as

Shiloh

Reviewed on:
May 15th, 2015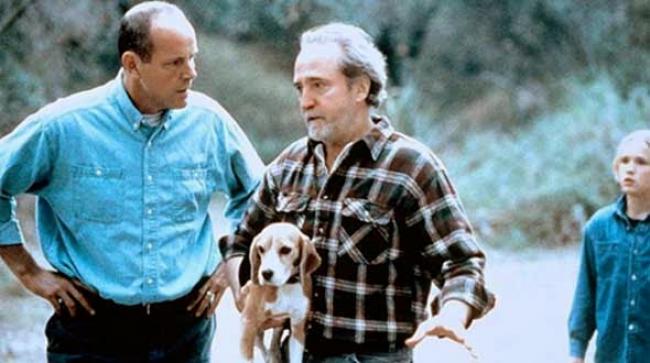 Michael Moriarty, Scott Wilson and Blake Heron in Shiloh
Shiloh is based on the Newberry Medal winning children's novel by prolific writer Phyllis Reynolds Naylor. She was born in 1933 in a small Indiana town and spent her childhood experiencing the Great Depression. She wrote "Shiloh", published in 1991, after an encounter with an abused dog. It is obvious that her childhood also played heavily into the story.
Marty is a happy go lucky country boy, who one day gets followed home, through the woods, by a beagle he names Shiloh. The dog had recently run away from his owner, Judd, who raises and trains dogs to hunt and sell for profit. He is abusive to all of his animals which is what caused the beagle to run away.
Marty's parents make him return the dog but it is too late. They have already bonded. Marty offers to pay for Shiloh but Judd sets a high price. His parents are financially strapped, forcing Marty to do odd jobs for all the old ladies in the area to earn money. Before he has enough funds, Shiloh runs away again and finds Marty, who hides him out in a shed in the woods without his parents knowing.
Judd comes looking for his dog and a moral question arises. Judd has legal rights to the dog but abuses him. He states as much and even notes that the Bible gives man dominion over animals. Marty loves Shiloh and Shiloh him but he is only supported by morality and not legality. Marty must determine what is right and what is wrong.
Judd demands much of Marty but he does not give in, agreeing to do whatever it takes to get Shiloh. He spends time with Judd where we learn that Judd was abused as a child and is nearly illiterate. We never get too much information on these characters, just enough for us to understand where each is coming from.
Judging by the truck Marty's dad drives, Shiloh takes place in the 1990s but it looks like it could have taken place nearly anytime in the last century. Judd drives a truck that has to be decades old. Everyone wears clothes that would not be out of place on "The Waltons" television show. Marty's mom constantly wears dresses down to her ankles. There is no mention of technology of any kind. They all shop at a "General Store" and paved roads are nowhere to be seen.
As old fashioned as it is all presented, the story of a boy willing to do anything for the dog he wants is eternal. Who cannot relate to, and admire, such a pure and honest love. The film was made on the cheap and is fairly predictable but you are missing a heart if you do not smile at the end when Shiloh runs into Marty's arm just before we hear the sweetly suitable theme song. "Are There Angels" sung by Sheena Easton.
Shiloh is a beautifully heart felt family film.
Photos © Copyright Good Dog Productions LLC (1997)