Movie Review
Self/less
God created man. Man created immortality.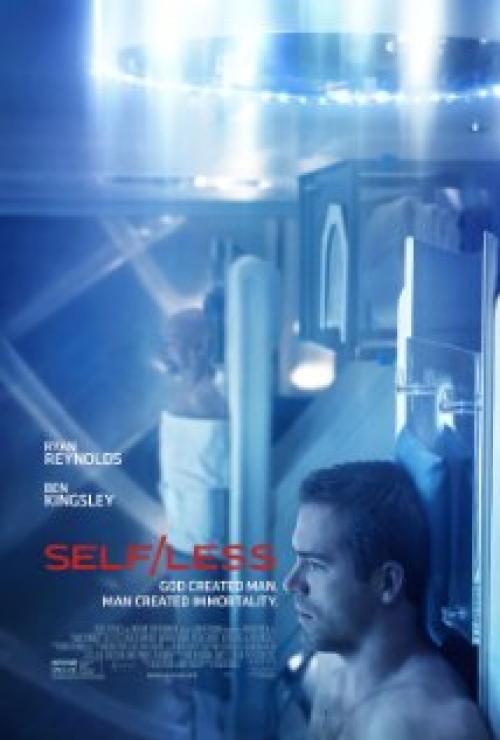 US Release Date: 07-10-2015
Directed by: Tarsem Singh
Starring
▸
▾
Ryan Reynolds

,

as

Damian/Mark
Natalie Martinez

,

as

Madeline
Matthew Goode

,

as

Albright
Ben Kingsley

,

as

Damian
Victor Garber

,

as

Martin
Derek Luke

,

as

Anton
Jaynee-Lynne Kinchen

,

as

Anna
Melora Hardin

,

as

Judy
Michelle Dockery

,

as

Claire
Sam Page

,

as

Carl
Brendan McCarthy

,

as

Anton 2
Thomas Francis Murphy

,

as

Dr.Jensen
Sandra Ellis Lafferty

as

Phyllis Jensen

Reviewed on:
July 14th, 2015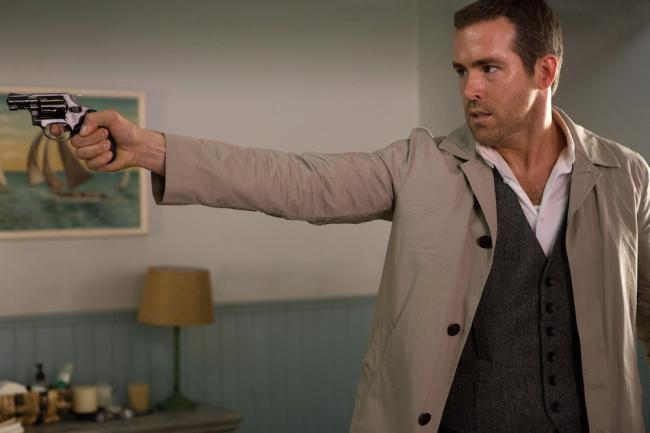 Ryan Reynolds in Selfless
Self/less presents a bit of an intriguing idea. However, it never presents a plot that makes enough sense for any of it to truly matter. Ryan Reynolds tries to create some emotional reaction but can only do so much with a film that never covers all of its bases.
Ben Kingsley plays Damian, a Donald Trump type real estate mogul billionaire who is dying from cancer. As his days are numbered he goes to a questionable scientist, Albright, at a secret facility that can transfer his mind into a younger, healthy body played by Ryan Reynolds. Damian fakes his death and has his mind transferred into a body that he thinks was grown in a lab. Almost immediately, Damian begins having visions of places and people he has never met.
Albright puts Damian up in a nice home in New Orleans to recover and get used to his new body. He gives Damian some pills to take care of his visions but once he misses a dosage he starts to see things he cannot explain. He decides to seek out the source of his visions but problem arise when he realizes that Albright does not want him to seek out the truth. In fact, Albright is more than prepared to kill to keep his procedure a secret. This provides the movie with some action scenes but also brings to light the films weakest aspect.
Everywhere Damian goes and every step he takes to find out about his visions seems to be blocked by Albright's hired guns. He soon discovers a woman and child that were his new body's wife and daughter. Before you know it the three are on the run from Albright and his goons. Luckily, Damian's new body used to belong to a soldier who knows how to fight and use a gun.
Whereas some of the action scenes are a decent enough distraction, it does bring up the film's biggest plot speed bump. Why does Albright care? He was already paid a huge amount of money to give Damian a new body, why does he spend so much of that money and effort to keep Damian from finding out where the body came from? Damian does not even know where Albright is at. So what if he finds out the truth? What will it matter? It is not as if he can change back.
The story treats everything with dire seriousness. This is a science fiction film but it plays like a drama with some action. One scene is played straight but it made me laugh. Early on old Damian visits his adult liberal activist daughter at her New York office where she meets with a bunch of unemployed privileged twenty something activists. She tells him that she does not have time to talk to him as they have work to do. Damian responds that what they do is not work, telling her that they are just a bunch of children throwing a temper tantrum.
Reynolds does some decent acting here but Self/less is far too predictable for him to save it from the obscurity it practically obtained upon its opening day.
Photos © Copyright Endgame Entertainment (2015)