Movie Review
Seeing Stars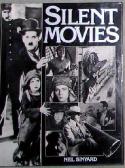 US Release Date: 01-01-1922
Directed by: Unknown
Starring
▸
▾
Charles Chaplin

,

as

Himself
Jackie Coogan

,

as

Himself
Buster Keaton

,

as

Himself
Thomas H. Ince

,

as

Himself
Constance Talmadge

,

as

Herself
Richard Barthelmess

,

as

Himself
Allen Holubar

,

as

Himself
Louis B. Mayer

,

as

Himself
Dorothy Phillips

,

as

Herself
Milton Sills

,

as

Himself
Anita Stewart

,

as

Herself
Norma Talmadge

,

as

Herself
Mabel Normand

,

as

Herself
Max Sennett

as

Himself


Reviewed on:
April 19th, 2011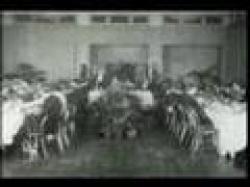 A dinner of silent film stars.
Although Limelight (1953) is the only time Charlie Chaplin and Buster Keaton "acted" together, it was not the first time they shared screen time. Seeing Stars is a promotional short featuring many movie stars, hence the title. It was shown in theaters much like a movie trailer.
It features a celebrity banquet held at the Ambassador Hotel in Los Angeles, California. It was made sometime in 1922. It shows the movie stars eating dinner. Charlie Chaplin, sans tramp costume, is shown seated at a table next to his The Kid co-star Jackie Coogan. Buster Keaton acts as a waiter taking Chaplin's empty plate. Title cards describe the event and name the stars. One such card exclaims, "Talk about "million-dollar picture!" Figure out what this would have cost, if we had to hire this cast!"
Norma and Constance Talmadge are prominently featured. They were both Keaton's sisters-in-laws at the time, as he was then married to their sister Natalie. The short goes on to include scenes from such upcoming releases, such as The Masquerader (1922). It also comments of recently released films like Penrod (1922). It shows some scenes of Buster Keaton in The Balloonatic (1922).
Seeing Stars is the forerunner of the movie trailer. Half of the stars featured are all but forgotten. However, due to the presence of Chaplin and Keaton, this remains a cinematic treasure.
Reviewed on:
April 20th, 2011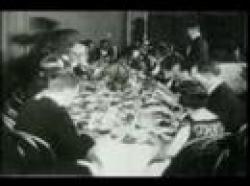 A Hollywood banquet seven years before the first Oscars.
This fascinating cinematic curio is certainly historically important. It demonstrates both the enduring appeal of those few mega-stars like Chaplin and Keaton as well as the fleeting nature of fame for the majority of players. Norma Talmadge, for example, is all but forgotten today but in 1922 she was as well-known and beloved as Mary Pickford, Gloria Swanson and Lillian Gish.
This is pretty much a straightforward 7 minute documentary/movie trailer. The one attempt at creativity by the filmmaker is when the title card reads "In a world where time is money, keeping down the high cost of living." The picture of the stars eating is then sped up.
Some seven years before the very first Academy Awards Ceremony Seeing Stars offers a rare glimpse at an all-star Hollywood banquet.

Reviewed on:
December 30th, 2011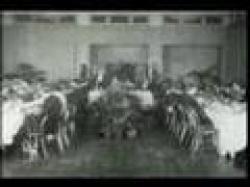 You can see some stars (if you squint your eyes a little) in this promotional short.
There are two things I can't believe. One is that we're actually reviewing a 7 minute promotional film and the second is that Eric gave 4 four stars to a film showing a banquet that is celebrating the formation of a Union, in this case the Screen Actor's Guild.
Yes, the brief few seconds that show Keaton acting as a waiter to Charlie Chaplin, among others, is unique and of interest to silent film buffs. The rest of the short is a glimpse into that time, but features little else of interest.
The camera pans down a row of people, introducing and highlighting a few of them. And we're actually reviewing that? What's next, we review the short of the Muppets telling us to be quiet that they've been showing non-stop for the past few months before movies start?
Photos © Copyright Associated First National Pictures (1922)