Movie Review
The Other Woman
Love Makes Everything Possible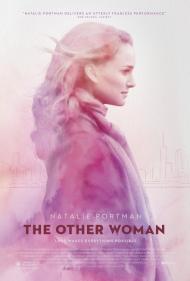 US Release Date: 02-04-2011
Directed by: Don Roos
Starring
▸
▾
Natalie Portman

,

as

Emilia Greenleaf
Lisa Kudrow

,

as

Carolyne
Lauren Ambrose

,

as

Mindy
Anthony Rapp

,

as

Simon
Charlie Tahan

,

as

William
Elizabeth Marvel

,

as

Pia
Scott Cohen

,

as

Jack
Daisy Tahan

,

as

Emma
Debra Monk

,

as

Laura
Michael Cristofer

,

as

Sheldon
Tom Stratford

as

Dad
Reviewed on:
January 26th, 2011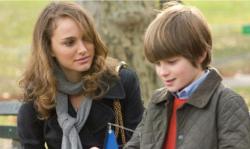 Natalie Portman and Charlie Tahan in The Other Woman.
The Other Woman is a tragedy with humor. It's definitely a tearjerker that too often delves into the realm of melodrama, but at the same time it contains some real laughs. The comedy is all tinged with sadness, but it is in these lighter moments that the story really shines.
Natalie Portman stars (as she seems to in every movie released these days) as Emilia, a young second-wife to Jack, a successful Manhattan Attorney. Emilia struggles to get along with William, Jack's son from his first marriage. A feat made doubly hard because of William's first wife's bitter resentment of Emilia and also, more strongly, because Emilia is still recovering from the death of her and Jack's newborn baby, who died from SIDS after just 3 days. The plot is Emilia's emotional journey as she tries to come to grips with her life.
While that setup doesn't exactly sound like comedic fodder, the relationship between Emilia and William does provide some genuine laughs. William is a smart kid, but his mother's been very protective of him and constantly talks Emilia down. Their scenes together are the most central to the film and while William is often inadvertently cruel, their sparring is often quite funny and entertaining. Likewise Lisa Kudrow offers some caustic wit as Williams' first wife.
Unfortunately, the dramatic scenes with William go too far on occasion and their serious conversations become too precocious and very melodramatic, particularly at the end when the big dramatic twist comes out. It is the dramatic scene between Portman and Kudrow near the film's end that packs the biggest emotional punch.
Despite the tendency to slip into melodrama, it is the Emilia/William relationship that is the heart of the film and is a much stronger one than Emilia and Jack. Portman and Cohen have zero chemistry together and it's almost impossible to see what she sees in him and apart from a physical attraction, Jack shows very little evidence that he's in love with her. Since the whole movie really hinges on their relationship, this lack of a spark between them really hurts. Likewise the subplot about Emilia's father could have been jettisoned.
Even though there are weaknesses and the plot is just a few degrees above a Lifetime Movie of the Week, there are still things worth seeing about it. Portman delivers another winning performance and the relatively short running time means that there's not too much time to get bored. It's not a perfect movie by any means, and will be just as entertaining if watched at home, but it's not completely without redeeming features. (How's that for a ringing endorsement!?!)
Photos © Copyright IFC Films (2011)