Movie Review
Norman Lear: Just Another Version of You
The legendary creator of All in the Family and The Jeffersons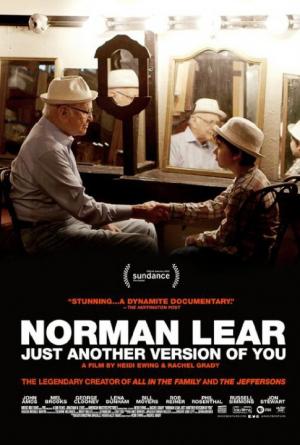 US Release Date: 07-08-2016
Directed by: Heidi Ewing, Rachel Grady
Starring
▸
▾
Norman Lear

,

as

Himself
John Amos

,

as

Himself
George Clooney

,

as

Himself
Keaton Nigel Cooke

,

as

Young Norman
Carl Reiner

,

as

Himself
Rob Reiner

,

as

Himself
Mel Brooks

,

as

Himself
Russell Simmons

as

Himself

Reviewed on:
July 12th, 2016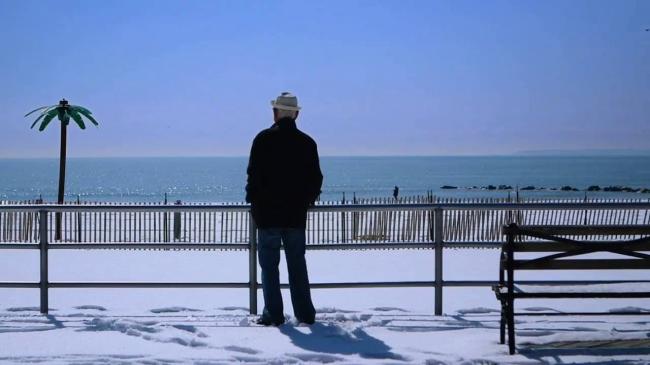 Norman Lear on the Coney Island Boardwalk in Norman Lear: Just Another Version of You.
Norman Lear has led a long and fascinating life. Just Another Version of You (the title comes from the bumper sticker on his car and represents his motto in life – that despite our differences, we are all just variations of each other) tells the story of how a young boy from New Haven, Connecticut grew up to become one of the most influential and commercially successful television producers in the history of the medium.
Directors Heidi Ewing and Rachel Grady insert clips from Norman's many hit shows, as well as interviews both past and present with costars, friends and family members. But most of all there is Norman Lear. This is his story after all and he rightfully dominates the film. Scenes from his childhood are re-imagined and we spend quite a bit of time with the man today. A man still working as he approaches birthday number 94.
In the 1970s Norman Lear was the king of prime-time television. At one point six of the top ten shows on television were his productions. And in those days audiences weren't fragmented like they are today. With only a few television channels to choose from, the top rated shows regularly had upwards of 50 million viewers every week. Now there are so many options that today's top shows struggle to find a third of that audience. Clearly Norman Lear had a large influence on American culture. Three Movie Buffs' generation grew up on Norman. All in the Family, Sanford and Son, Maude, Good Times, The Jeffersons, One Day at a Time – all his shows.
All in the Family gave us the first toilet flush ever heard on American television. Besides racism, they famously tackled such formerly taboo topics as menopause - when Edith goes through the change of life, homosexuality - when one of Archie's old army buddies comes out of the closet, and cross-dressing - when Archie gives mouth to mouth resuscitation to a drag queen he thinks is a woman. Maude dealt with feminism. Its most famous episode being one where Maude decides to have an abortion.
Good Times was the first prime-time series to feature a black nuclear family. Although it would be criticized over the rather buffoonish characterization of Jay-Jay "Kid Dyn-o-mite!" by Jimmy Walker, Norman was careful to listen to his cast and he allowed them to change the script if they found something in it to be offensive to African Americans. John Amos, in fact, was hired only after Esther Rolle insisted that her character have a husband. Another criticism was that blacks on television tended to be poor. In response to this Norman Lear created The Jeffersons, featuring an affluent black family a full ten years before The Cosby Show.
Clearly the character of Archie Bunker hits the closest to the bone for Norman. He was based on Norman's father, who went to jail when Norman was nine years old. This was a life-changing and bewildering experience that he would struggle to come to terms with for many, many years. The 93 year old Norman gets quite emotional watching one very intimate scene where the brilliant Carroll O'Connor gives an amazing performance, as Archie and Meathead discuss their fathers.
Norman Lear: Just Another Version of You takes an insightful and emotionally compelling look at its subject.
Reviewed on:
July 14th, 2016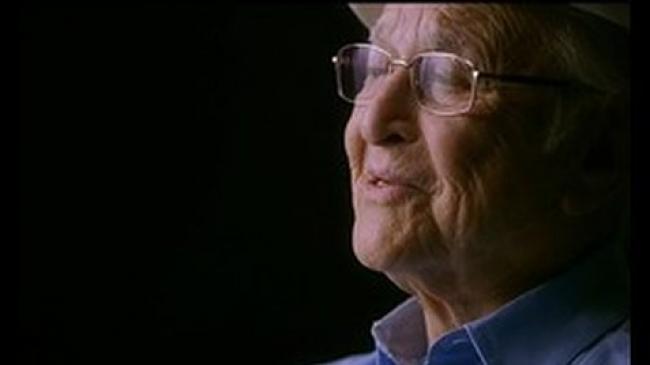 Norman Lear: Just Another Version of You.
At 93 years of age (at time of filming), Norman Lear is a fascinating character. After so many decades in show business, he has countless stories to tell. His mental and physical condition is remarkable for someone close to the century mark. Unfortunately, we only get a carefully curated look at his life that at times feels like a promotional film for his recently published autobiography.
Despite the limited view of the man, this documentary will definitely be interesting to anyone who watched, and enjoyed, network television during the 1970s. Seeing clips from and interviews with a few of the castmembers of his many shows (some new, but mostly archival footage), is a fascinating stroll down memory lane. But this is far from an in-depth examination of any of them individually. This is in part due to simple necessity. Lear had so many shows going during the '70s that to thoroughly examine all of them would require a series of documentaries. Instead, we get the breezy highlights, with a heavy emphasis on All in the Family, Lear's most famous work, and undoubtedly the one that he will be remembered for the most.
Directors Heidi Ewing and Rachel Grady add a few superfluous flourishes to the film. There's a running theme that Lear is still a little boy at heart, which is emphasized over and over again, by including shots of a child actor dressed as Lear. During the interviews, we are often shown quick shots of the interview subject preparing for the interview, or inserts of them looking emotional in between questions. I suppose these are included to stop the film from feeling like a series of talking heads, but the best moments are when Lear is telling his stories. The flourishes aren't needed. Instead, I would have liked to learn more details of Lear's life. What was the exact nature of Lear's father's crime, for instance?
Any weaknesses in the structure are more than made up for by the subject. Lear as presented here is the kind of person you'd love to go out and have a coffee or a beer with and just listen to him talk. He probably has enough stories to last you a lifetime.

Photos © Copyright Loki Films (2016)