Movie Review
Necktie Youth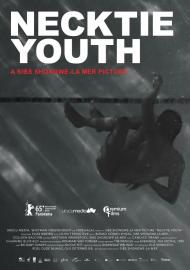 US Release Date: 04-17-2015
Directed by: Sibs Shongwe-La Mer
Starring
▸
▾
Bonko Cosmo Khoza

,

as

Jabz
Sibs Shongwe-La Mer

,

as

September
Colleen Balchin

,

as

Tanya
Kamogelo Moloi

,

as

Bogosi
Emma Tollman

,

as

Nikki
Kelly Bates

,

as

Emily
Ricci-Lee Kalish

,

as

Rafi
Giovanna Winetzki

,

as

Tali
Tessa Jubber

as

Interviewer
Reviewed on:
April 21st, 2015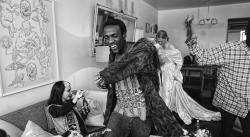 Bonko Cosmo Khoza in Necktie Youth.
Necktie Youth made its North American premiere at the Tribeca Film Festival in New York City on April 17, with its 23 year old writer/director/star Sibs Shongwe-La Mer in attendance. The film was shot in black and white and it's about a group of wealthy but disillusioned, self-destructive teens living in a suburb of Johannesburg. The movie suggests that the oppression of Apartheid has been replaced by alcohol, drugs and sex fueled malaise as a result of rampant consumerism.
In short, a diverse group of teens hang out and party over a weekend after learning about the live-streamed suicide of a friend. The movie opens with Emily casually hanging herself from a tree limb with a jump rope. It then includes fake-documentary style interviews with the various characters about their relationship with the deceased girl, interspersed with scenes of these kids partying while discussing their own brand of stoned philosophy and wondering about their futures.
The two main characters are black South Africans named Jabz and September. September is played by the film's writer/director. They spend the weekend together as Jabz spirals out of control on a binge of pills, pot and booze. September is the wisecracking but slightly more cautious one of the two, while Jabz is more serious, introspective and clearly self-destructive. In one scene they attend a party at their drug dealer's house (see photo). For whatever reason this guy is wearing a wedding dress. Jabz shares an intimate moment with two Jewish girls after they've been arguing over which they prefer, circumcised or uncircumcised cocks.
Reminiscent of Larry Clark's Kids (1995), Necktie Youth offers a bleak look at the lives of these privileged young people. It has a few laughs but for the most part it is permeated with a sense of sadness and despair. Like all young people they have to figure out the world and their place in it. At some point they will either end up like Emily or else realize that their problems are mostly of their own making.
As a first time feature film, Necktie Youth has plenty of positive things going for it. The cinematography is quite stunning. There are many shots of the streets of Johannesburg. Jabz and September talk about how much it has changed since they were younger. Although it has become somewhat of a cliché to say so the city really does become like a character in the story.
The movie is in English but some of the characters speak with such strong accents that English subtitles are provided. As with any movie where the characters do nothing but party, it becomes tiresome after a while. There are a few humorous lines, mostly spoken by September, but overall it offers a morose look at life. Despite its flaws Necktie Youth remains a very personal and intimate film and Sibs Shongwe-La Mer shows definite promise as a filmmaker.
Photos © Copyright Urucu Media (2015)