Movie Review
Mistress America
From strangers to sisters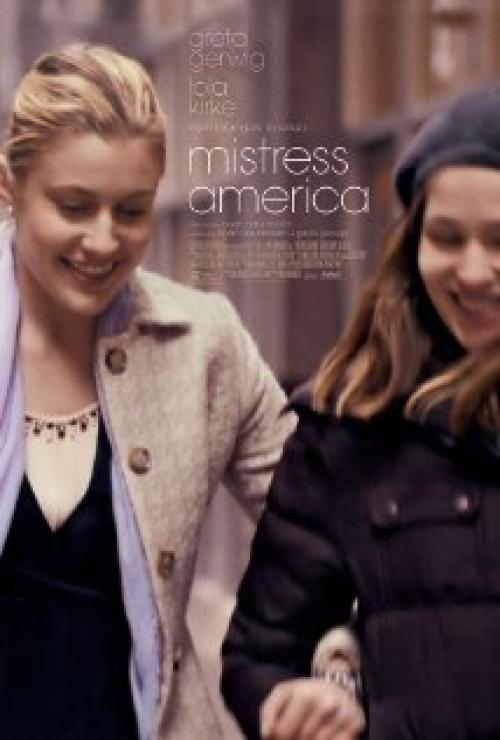 US Release Date: 08-14-2015
Directed by: Noah Baumbach
Starring
▸
▾
Greta Gerwig

,

as

Brooke
Lola Kirke

,

as

Tracy
Heather Lind

,

as

Mimi Claire
Michael Chernus

,

as

Dylan
Matthew Shear

,

as

Tony
Jasmine Cephas-Jones

as

Nicolette
Reviewed on:
August 15th, 2015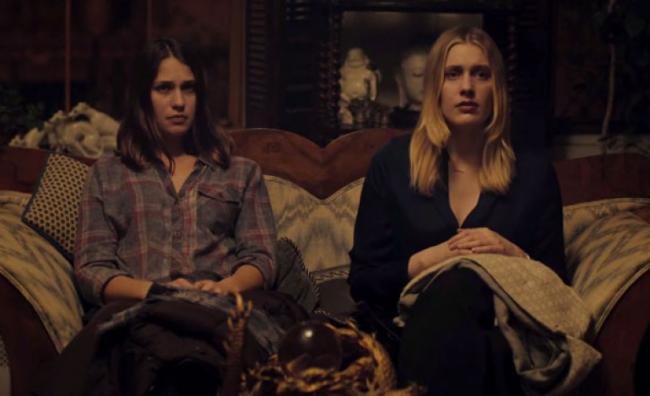 Lola Kirke and Greta Gerwig in Mistress America.
Mistress America is the follow up collaboration to 2013's Francis Ha from the real life couple of director/writer Noah Baumbach and star/writer Greta Gerwig. Although lighter in tone and more overtly comic, it shares the style and sensibility of that earlier film and the character of Brooke, played by Gerwig, has a lot in common with Francis. It's a winning and witty formula that, with its New York setting and increasing comedy feels like a cross between vintage Woody Allen and a screwball comedy.
Lola Kirke plays Tracy, a freshman in college in New York City. She's finding life in the city to be lonelier and less romantic than she thought it would be. Her life changes when she arranges to meet Brooke (Gerwig), who is the daughter of Tracy's mother's fiancee. Brooke is flighty and fun. She has dozens of ideas and follows through on none of them. Tracy is fascinated and entertained by her, but also sees her as an interesting subject for a short story that Tracy hopes will get her into her college's literary club. Their friendship takes them to a suburban home in Connecticut where an old friend of Brooke's lives. Brooke needs money to keep her latest idea afloat, which is a restaurant/bodega/hair salon and she believes that Mimi Claire owes her money for a t-shirt idea they had together. She also believes that Mimi Claire stole her boyfriend and her cats. Brooke and Tracy are accompanied by a fellow student of Tracy's, whom she has a crush on, but also by his girlfriend who has come along because she's jealous of Tracy. This leads to the comedy climax inside Mimi's home as the clash of all these personalities comes to its boiling point.
The heart of the story is the relationship between Brooke and Tracy. They each provide the other with something they need. Brooke craves attention and affirmation and Tracy needs a friend and someone to inspire her. In a way they're using each other for what they want, but also giving as good as they get. The performances by Gerwig and Kirke are both well done. Brooke isn't as fully developed a character as Francis was in Francis Ha, but by the end you see beneath her flighty exterior and you realize that she too is all too aware of herself. The ending between the two of them is rather touching.
Gerwig and Baumbach share the writing duties and their dialogue is sharp, funny, and often quite fast. The best moments come with the clash of different personalities. This is most noticeable during the film's comic climax at the home of Mimi Claire. Even the minor characters in these scenes, such as the snooty neighbor and the member of the book club who is stuck waiting for her husband to come pick her up, generate laughs.
Although not a huge stretch from Francis Ha, anyone who enjoyed that earlier film or who enjoys Woody Allen's films from when he was a contemporary filmmaker instead of a fossil, is bound to find plenty to enjoy here.
Photos © Copyright Fox Searchlight (2015)
Related Review