Movie Review
Lady Sings the Blues
Diana Ross is Billie Holiday. Diana Ross sings Billie Holiday and a superstar is born.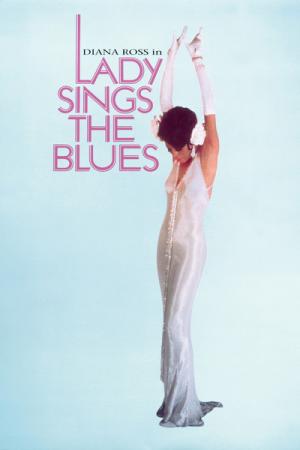 US Release Date: 10-12-1972
Directed by: Sidney J. Furie
Starring
▸
▾
Diana Ross

,

as

Billie Holiday
Billy Dee Williams

,

as

Louis McKay
Richard Pryor

,

as

Piano Man
James T. Callahan

,

as

Reg Hanley
Paul Hampton

,

as

Harry
Sid Melton

,

as

Jerry
Virginia Capers

,

as

Mama Holiday
Isabel Sanford

,

as

The Madame
Ned Glass

,

as

The Agent
Scatman Crothers

as

Big Ben

Reviewed on:
January 27th, 2016
Diana Ross as Billie Holiday in Lady Sings the Blues
For her performance as Billie Holiday, Diana Ross became only the second African American woman to receive an Academy Award nomination for best actress in a motion picture. The first was Dorothy Dandridge for Carmen Jones (1954). Ross lost to Liza Minnelli in Cabaret, who did a very fine job but for my money, Diana Ross pulled off a much more difficult role. Minnelli however, was Hollywood royalty and clearly had the connections and votes.

The story begins with a stoned Billie Holiday being thrown into a cell. Through flashback we meet a teenage Elinore Harris, who works as a cleaning lady in a brothel. After being raped and tired of scrubbing the stoop, she turns to prostitution at two dollars a trick. She pursues her passion for music and begins a singing career at a dive down the street from the whore house she works at. There she changes her name to Billie Holiday and meets the love of her life, Louis McKay.

She takes up with a mostly white jazz band and tours the country. Having never been outside of New York, the tour is an educational one. She comes across a KKK march and the aftermath of a lynching, which inspired her to write the song, "Southern Trees Bear Strange Fruit." One band member introduces her to heroin and before long she becomes an addict, which, of course, causes problems in her personal and professional career. She eventually tries to rid herself of her dependency but ends up in the cell anyway.

As a musical, the film is filled with classic old jazz tunes. My favorites are "Them There Eyes", "Good Morning Heartache" and Holiday's signature tune, "God Bless the Child". Michel Legrand wrote a beautiful "Love Theme". It is a gorgeous musical piece that unfortunately is sometimes played at inappropriate moments. At one point it is played while Holiday is shooting heroin on a bathroom floor while McKay stands in the doorway breaking up with her. Michael Jackson later recorded a version with added lyrics by Smokey Robinson.
One of the biggest complaints directed at this biopic has been that it does not accurately follow Holiday's life and Diana Ross sings nothing like Holiday. As with Funny Girl (1968), where a star was attracted to a man of questionable means, McKay is portrayed in better light than he reportedly deserved. As McKay, Billie D. Williams became the black leading man of his generation. I once watched this movie at a college dorm with a group of African Americans and the women all responded to him in a big way. One woman, who had obviously seen it many times before, hushed the crowd at her favorite point, when Williams holds up the 50 dollar bill to a hesitant Ross and asks in his bedroom voice, "Do you want my arm to fall off."

Filmed on location and on the Paramount lot, the look of the film is exquisitely moody. The use of the black and white stills to show the passage of time and a scene in slow motion are however, a couple of missteps. Likewise, a little tighter of an edit would not have hurt. 144 minutes is a tad long for a movie that follows the tried and true biopic plot.
What I took away from this film, is that Diana Ross was, in 1972, the biggest pop star in the world and the potential for her seemed limitless. She had just left the Supremes, who had 33 Top 40 hits, 23 of them reached the Top 10, and 12 of those were number-one on the US pop charts. Lady Sings the Blues was her first major post Supreme project. Her only acting experience was some guest appearances on some television shows but she is never less than convincing playing a very wide range of emotions. Evidenced by her work here, Ross could have starred in a comedy or drama but unfortunately, there were few decent roles for African American women at the time. What a shame.

Photos © Copyright Paramount Pictures (1972)