Movie Review
The I Inside
His story began when it all ended.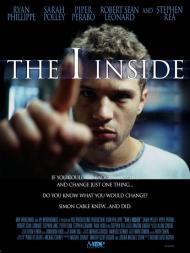 US Release Date: 01-15-2005
Directed by: Roland Suso Richter
Starring
▸
▾
Ryan Phillippe

,

as

Simon Cable
Sarah Polley

,

as

Clair
Piper Perabo

,

as

Anna
Stephen Rea

,

as

Doctor Newman
Robert Sean Leonard

,

as

Peter Cable
Stephen Lang

,

as

Mr. Travitt
Peter Egan

,

as

Doctor Truman
Stephen Graham

as

Travis

Reviewed on:
February 18th, 2009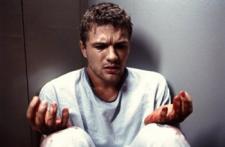 Ryan Phillippe trying to figure it all out.
I was at the video store to get my son the next disc in season one of Chuck. I was not really looking for a movie for myself as I have a couple at home to watch already. Then I came across I Inside. It stars Ryan Phillipe and the DVD case says he travels back in time. I am always a sucker for a time travel story, so I rented it.
The movie opens with the line,"Easy. Diazepam, 5 milligrams. Easy now, Mr. Cable. You're going to be fine. You're just having a nightmare." He then wakes up in a hospital in 2002, where it is explained to him that he was in a car accident. He also discovers that he cannot remember the last two years of his life. This includes his wife and a girlfriend. There is also a mystery about the death of his brother. Somehow, whenever he is alone, he goes back in time two years ago, to the last time he was in the hospital after an accident with his brother.
The movie starts out very intriguing. What is going on? His wife shows up and is obviously a bitch. There is no connection between them. It is revealed that he is from a very rich family, so I started to wonder if there is not some elaborate plot to get his money. His girlfriend pops in and out to cause more confusion, and the fate of his brother slowly starts to get revealed.
Here is a movie with mystery, time travel and questionable characters. The plot could have gone in several directions. His wife could have been plotting against him. The hospital could have been in on it. His brothers plot line could have played out many different ways. The whole thing is ripe for a good old fashioned who-done-it. It all takes place in the hospital and a big creepy mansion.
I was hooked, but then the end came and I was sadly disappointed. With all of the possible scenarios this movie could have ended with, it chose the worst possible one. Then I discovered that Michael Cooney wrote it. You may not know him, but you may know some of his brilliant work such as Jack Frost, in which a man dies and comes back as a snowman. Another piece of crap he wrote, that is closer to this one, is Identity, in which an entire plot plays out in a murderers head.
Do you want to know the end? Then read this last line from the movie, "This is the 29th of July. The year is 2002. And your wife, whose name is Anna, is waiting outside. You died, Mr. Cable." I would have been better off watching an episode of Chuck.
Photos © Copyright MDP Worldwide (2005)