Movie Review
The Gatekeepers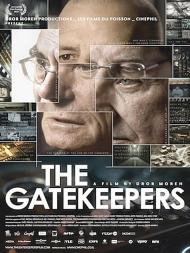 US Release Date: 09-01-2012
Directed by: Dror Moreh
Starring
▸
▾
Ami Ayalon

,

as

Himself
Avi Dichter

,

as

Himself
Yuval Diskin

,

as

Himself
Carmi Gillon

,

as

Himself
Yaakov Peri

,

as

Himself
Avraham Shalom

as

Himself

Reviewed on:
February 17th, 2013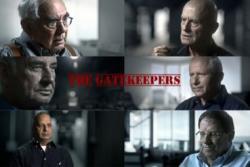 The Gatekeepers.
The Gatekeepers is the Oscar nominated documentary by Israeli filmmaker Dror Moreh. Through interviews with six former heads of Israel's covert internal security service, known as Shin Bet, rare archival footage, and clever computer-generated reenactments, we get firsthand accounts of the history of Israel's war on terror from the Six Day War in 1967 to the present.
The film is broken into seven segments, each of which introduces a specific topic or historical event that is then discussed by the men who were in on the decisions being made in the thick of these situations. Some of the answers these men give are unexpected. One mentions how after retirement he became more "Leftist" in his thinking. Another compares the Israeli occupation of Palestine to the Germans in WWII. Although the movie never excuses terrorist activities it takes a long hard look at Israel's tactics and uses of force in combating them over the years.
Topics discussed in the film include the emerging role of the Shin Bet after the Six Day War and the occupation of the Palestinian territories. The infamous 300 bus incident is covered in detail and is aided with the use of CGI recreations of the event. The Oslo Accords and resulting peace process is covered as is the Jewish Underground and the assassination of Yitzhak Rabin. The assassination of Hamas leader Yahya Ayyash leads to a candid discussion of collateral damage, specifically the decision to drop a 1-ton bomb on a house in a densely populated area in order to kill one man.
The Gatekeepers is an informative and eye-opening film. It offers the flip-side to the perspective another of this year's Oscar nominated documentaries, 5 Broken Cameras, brought to the age-old Israeli/Palestinian conflict. Both films offer audiences, that may only be casual observers-from-a-distance of these events, the chance to get up close and personal with those that experienced them firsthand. I highly recommend both The Gatekeepers and 5 Broken Cameras as must see films.
Reviewed on:
February 17th, 2013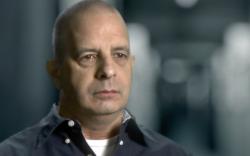 Yuval Diskin in The Gatekeepers.
Of all of this year's Oscar nominated documentaries, I found The Gatekeepers to be the most fascinating. Listening to these former heads of the Shin Bet tell their war stories provides a look into a world that normally we only see fictionalized in spy films and John Le Carre novels. It's a riveting film.
As Patrick mentioned, some of their responses to questions are surprising. While their support of Israel and their dedication to her defense is unquestionable, they also aren't afraid to criticize and question government policy and even confess to mistakes that they made in the past. Also as Patrick mentioned, this documentary is sort of a bookend to 5 Broken Cameras. However, in that documentary, the Palestinian's actions are never questioned or criticized.
Although they sometimes question actions that have been taken, none of these men avoid responsibility for their actions and all of them freely admit to being responsible for the imprisonment, torture and death of terrorists and enemies of the state. Some of them also admit to being haunted by their decisions, but none of them shy away from the tough choices. They also discuss, as has been discussed recently in this country, how public opinion and politics curtailed their interrogation techniques.
There are several scenes where computers cleverly recreate historical events and I admired the way it was done, but they actually aren't needed. Listening to these men talk is more interesting than any computer animation. Together they provide enough material and drama for dozens of films or novels.
Photos © Copyright Sony Pictures Classics (2012)
Related Review