Article
An Image or The Burden of Proof
Written by Eric
First Posted: August 17th, 2016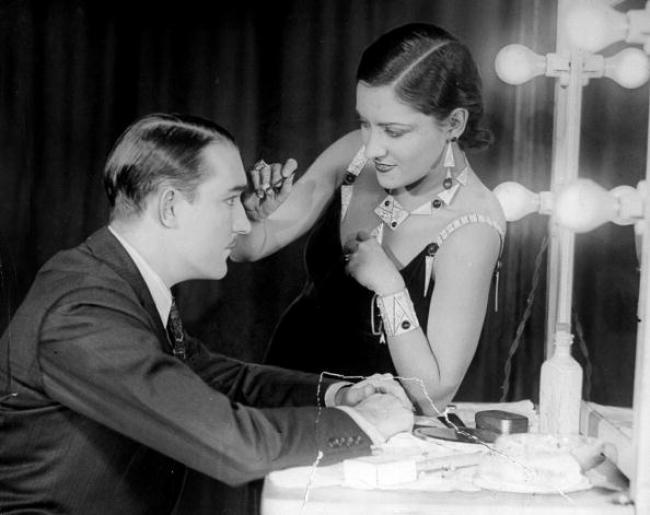 The Marquis Henri de la Falaise and his wife Gloria Swanson who put her career above their love.
One of the most unique aspect to being a movie star is how their on screen image can affect their career and their personal life. Think of all the closeted gay actors who play straight characters like Tab Hunter and Rock Hudson. Brooke Shields began her career a minor, finding success playing sexually active under aged girls. While still in high school, she did sexually provocative blue jeans commercials. In real life she was quite sheltered and wrote in her autobiography that she did not lose her virginity until she was 22 and in college to fellow student, and future Superman, Dean Cain. The Twilight movie series was made relevant by a bunch of love struck girls who got caught up in the ludicrous love stories on screen and off. The media went nuts reporting on Kristin Stewart's and Robert Pattison's real life relationship although many have questioned it's validity as both dated other people during this period. Stewart has stated that the pressure she felt during the Twilight time period stressed her to the point of vomiting. Pattison and Stewart officially broke up, coincidentally enough, right after the last Twilight film was released and Stewart is now in a relationship with special effects producer Alicia Cargile.
Such image maintenance and the problems it may cause is hardly a new thing in Hollywood. One interesting example of the difficulty in cultivating and maintaining an image is with the relationship between silent movie queen Gloria Swanson and French aristocrat Henri de la Falaise. Gloria Swanson wrote in her autobiography Swanson on Swanson, that in 1925, "I was then twenty-five and the most popular female celebrity in the world, with the possible exception of my friend Mary Pickford ...." While in France to make the film Madame Sans-Gene Swanson met Henri de la Falaise, whose was hired by the film makers to act as an interpreter.
They fell in love and were married on January 28, 1925, mere days after her second divorce from her estranged husband was finalized. The problem was that Swanson was pregnant with Henri's child on their wedding day. Without even telling him, she and a friend secretly arranged for and had an abortion. She explained in her book, "What I knew was that if I had Henri's child in seven months, my career would be finished. The industry and the public would both reject me as a morally unsound character, unfit to represent them." Not only did she sleep with another man while still legally married to another, she conceived a child with him.
If this story came out, her income would be put in jeopardy and her image irrevocably shattered. Adding to the pressure was that Henri, a decorated World War I veteran of royal lineage, did not actually have money. He had to work to pay the bills, thus the job as translator. Swanson knew she would be the family's bread winner. Instead of returning to the United States a scarlet woman, Swanson arrived with her new husband and a title. The headlines wrote of her marrying a Marquis, an inherited title. Her mystique and fan interest only grew, without no one the wiser.
She got Henri work in Hollywood but their wedded bliss did not last long. During their marriage, Swanson began a secret affair with John F. Kennedy's father, Joseph. It was short lived as he stole and spent her money. She then began seeing Michael Farmer and Henri started seeing actress Constance Bennett. On November 9, 1931 Gloria and Henri divorced. That same month, Henri married Constance and Gloria married Michael, who would appear in one film, Perfect Understanding (1933), with Gloria.
Swanson, who already had two children, would have another with Michael, born in April of 1932. This means that she was pregnant with Farmer's child before her divorce from Henri was even finalized. Apparently she started to care less about public opinion as she let this child live. Coincidentally or not, Swanson only made two other films before going into semi-retirement.
Neither Swanson's marriage to Farmer did Henri's to Bennett lasted very long. Swanson would marry twice more and Henri once but he never had an heir as Swanson killed the only child he ever conceived. His title went to his brother upon Henri's death and now belongs to a grandnephew.
Gloria Swanson has one of the greatest silent film legacy's because of her personal life. Her first husband was a famous movie star, Wallace Beery, and she was a U.S. President's father's mistress. Her personal life was full of secrets that could have destroyed her. Fame, granted to her by an adoring public, created pressure on her to live up to an image that essentially paid her bills. At the time, her secrets would have destroyed her while today it makes her a more fascinating, although less likable, person.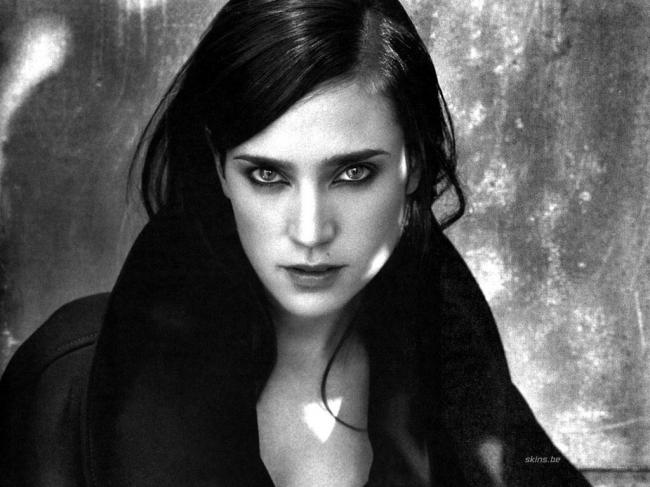 Jennifer Connelly trying desperately to look like her younger self.
Many of us are fascinated by different movie stars and lap up all the information we can get on the ones we like. I have heard it said that because today we can follow many stars on Twitter or Instagram, that we somehow know our favorite celebrities better than people from earlier generations did but I disagree. The difference social media has made on this subject is that control over their images are more in the hands of the stars and less in the hands of the studios or general media. Some of these stars may tweet often but they will only ever tweet what they want us to know.
I have no idea what true fame is like or how it is to deal with admiring fans but I imagine it must go a lot easier if your public image closely matches your private one but then again, how interesting is an open book? Perhaps it is that very cat and mouse game of the famous trying to keep their secrets and fans trying to discover them that actually makes these stars far more fascinating than they truly are? Just a thought.