Latest Reviews
Reviewed: 04/24/2016
By Patrick
The Jungle Book
"Lacks a sense of fun or wonder. "
Reviewed: 04/28/2016
By Scott
The Firm
"Not nearly as good as the book."
Reviewed: 04/27/2016
By Eric
No Escape
"This was a decent enough idea but not a very well executed one"
Top Ten Box Office
1

2

3

4

5

6

7

8

9

10
Featured Article
A Three Movie Buffs Christmas
First Posted: 12/10/2014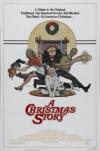 Christmas and the movies go together like milk and cookies. Here's a look at those holiday movies which have been reviewed by all Three Movie Buffs.