Article
Hollywood and the Goblet of Young Adult Fantasy Fire
Written by Eric, Patrick, Scott
First Posted: April 2nd, 2012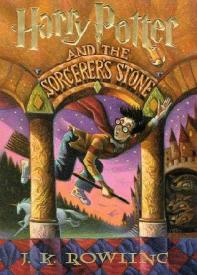 Harry Potter started it all.
J.K. Rowling has been deservedly credited with inspiring young people to read. She has also inspired Hollywood filmmakers. The Harry Potter books were a phenomenon and the film adaptations were huge successes. Their combination of fantasy and youthful angst struck a huge chord with its audience. Filmmakers have been trying to catch up ever since by making as many young adult fantasy films as they can, in the hopes of recreating Potter mania.
Although Harry Potter and the Sorcerer's Stone came out in 2001, it took the success of its sequels to awaken producers to the money market of turning young adult fantasy novels into movies. Once Hollywood saw that there was money to be made in the pages of children and young adult literature however, they've been trying to mine that source ever since.
In 2004, Paramount adapted the popular children's books, Lemony Snicket's A Series of Unfortunate Events into a big budget movie starring Jim Carrey playing multiple characters. It made a profit and received some warm, if not overwhelming, critical praise. However, legal and financial difficulties at the studio have kept any further entries in the franchise from being produced.
Cristopher Paolini's Eragon series seemed ripe for the big screen treatment. Not only were the books a huge success, but the plot seemed perfect for drawing in both Harry Potter Fans as well as those of the Lord of the Rings series of films, which had ended just three years earlier. However, when it was released in 2006, it was to mostly poor reviews and mediocre ticket sales. The many fans of Paolini's work did not embrace the film version. A sequel is not in the works.
Still looking for the next Harry Potter, 2007 saw the release of The Seeker: The Dark is Rising, starring Alexander Ludwig. It is based on the Susan Cooper novel, but it never caught on to any notable success. In 2009, Ludwig went on to Race to Witch Mountain, which is based on the 1968 Alexander Key young adult book, "Escape to Witch Mountain."
2007 also saw the release of Bridge to Terabithia, based on the 1977 book by Katherine Paterson. It starred Josh Hutcherson, who has made a great attempt to find a fantasy franchise. He had a lead role in Cirque du Freak: The Vampire's Assistant in 2009, based on the book series "The Saga of Darren Shan" by Darren O'Shaughnessy. Hutcherson starred in Journey to the Center of the Earth (2008) and its sequel Journey 2: Mysterious Island (2012). Both movies being loosely based on the novels of Jules Verne. Interesting to note, both Ludwig and Hutcherson starred with Dwayne Johnson and both are in The Hunger Games.
Yet another adaptation of a series of children's books was attempted in 2007 with The Golden Compass getting not only a big budget and a huge marketing campaign, but also the star treatment, with Nicole Kidman and Daniel Craig playing large roles. It bombed with critics and audiences alike. It failed so loudly that it actually brought down the studio that made it, with New Line Cinema being folded into parent company Warner Bros.
2008 saw the release of The Spiderwick Chronicles. This one fared slightly better with the critics, but audiences didn't flock to it. Worldwide box office was enough to generate a profit, but nowhere near Harry Potter type numbers and once again a sequel failed to materialize.
The movie gods finally found the answer to Harry Potter with Twilight (2008). Based on the Stephenie Meyer novels, the Twilight films have driven its - mostly female - fanbase (as well as everyone else that's seen them, albeit for different reasons) nuts with its overly dramatic look at a bizarre love triangle. The three movies released thus far in the franchise have grossed boatloads of money and the final installment Breaking Dawn: Part Two is sure to break box office records upon its release this November.
Trying to appeal to a young male audience, 2010 saw the release of Percy Jackson and the Olympians: The Lightning Thief. It is based on the Rick Riordan book series and made just enough money to earn a 2013 sequel, Percy Jackson: Sea of Monsters. Which is more than can be said of 2011's I am Number Four. Based on the Pittacus Lore Loriegn Legacies book series. Pittacus Lore is a pseudonym for James Frey and Jobie Hughes. A sequel has yet to be announced.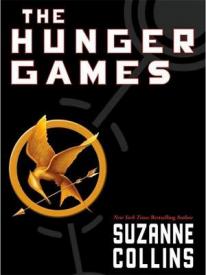 Everything seemed to come together with The Hunger Games (2012). This Suzanne Collins novel steals elements from some of these other stories as well as many other sources. Whereas the Twilight books and films have a dominantly female fanbase, The Hunger Games attracts both girls and guys. Its combination of a subtle love triangle with plenty of action provides something for both sexes. Not since Harry Potter, in fact, has such a large and diverse audience eagerly awaited its premiere. Its massive, worldwide box office has guaranteed that its sequels will be produced.
Reading is fundamental, as they used to say in those literacy public service ads. While none of the books on this list are truly great literature, they are, for the most part, entertaining adventure stories that can spark the reader's imagination and teach children that reading, even in this high-tech age, can be fun and rewarding.
Hollywood can attempt and occasionally succeed in trying to recapture the magic of those books, but how can they ever truly hope to match them? No screen, no matter how big, will ever be as large as a reader's imagination.